Locally owned, the founder's philosophy has been "anyone can sell a product but it is the service behind the product that makes the difference."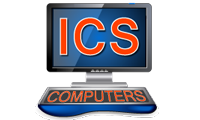 ICS Computers, Inc., is a full service IT company.
ICS specializes in computer, networking and AV solutions. We can assist you in making the right choice on purchasing and installing the right hardware and software.